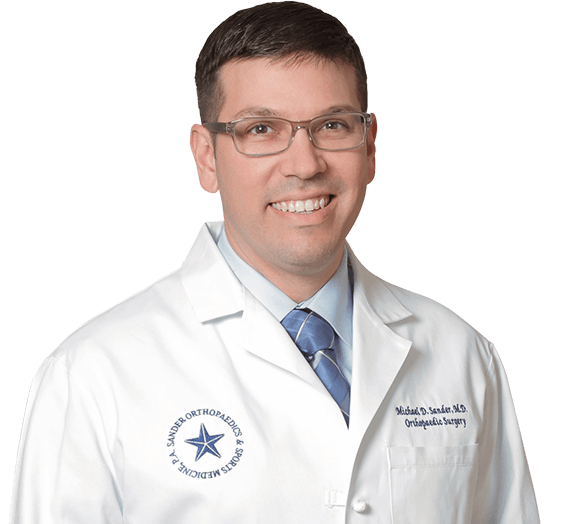 Dr. Michael Sander
Dr. Michael Sander was born and raised in Weslaco, Texas. He attended the University of Texas at Austin and received his medical degree from the Baylor College of Medicine. Afterwards, he completed an orthopaedic surgery residency at the University of Iowa Department of Orthopaedics and Rehabilitation and an orthopaedic sports fellowship at the University of Texas Health Science Center in San Antonio. Dr. Sander is board-certified in Orthopaedic Surgery the American Board of Orthopaedic Surgery and has a subspecialty certification in Orthopaedic Sports Medicine. He is also a fellow of the American Academy of Orthopaedic Surgeons. He is affiliated with Knapp Medical Center and Doctors Hospital at Renaissance.
Throughout his career, Dr. Sander has been actively involved in helping patients lead healthier, more fulfilling lives. He continuously strives to maintain a current evidence-based treatment program that helps his patients achieve the best possible results. His philosophy can be summed up with the following statement:
"I have a clear vision about what I want to help my patients achieve. My goal is always to decrease pain and increase performance by using the latest treatments and techniques. It's my responsibility to help patients understand their options, and I always respect their ability to make an educated choice that works for their situation."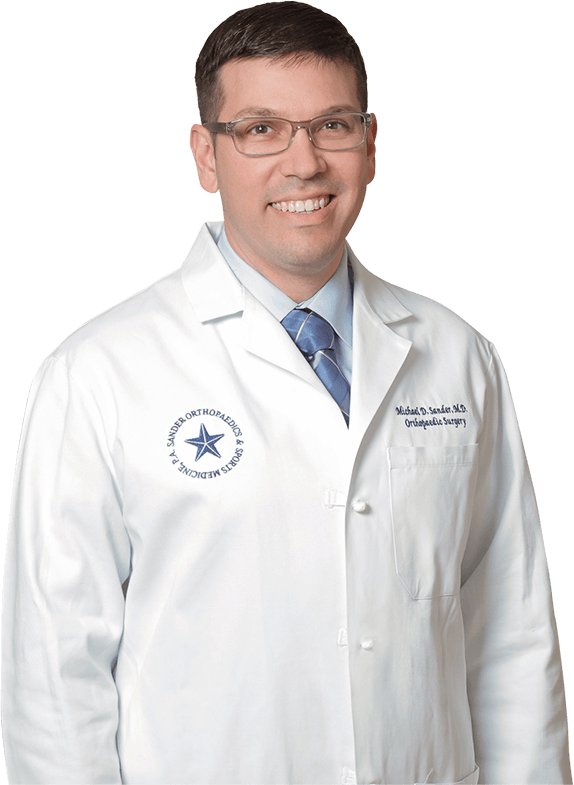 Why Choose Us
As the expert source for the treatment of orthopaedic and sports-related injuries in South Texas, our team combines years of experience with advanced medical technology to help you get back to your busy life. Over the years, our practice has grown, but our core values have not changed. We are dedicated to delivering excellent patient care, convenient hours, cutting-edge innovation, and unparalleled levels of patient satisfaction.
Our Philosophy
Our team is focused on delivering effective treatments that relieve pain, promote healing, and prevent future injuries. We make every attempt to help you make a quick and healthy return to all of the activities that you enjoy. As a caring part of our community, we strive to bring good health and mobility to our patients by delivering a full spectrum of quality orthopaedic care.